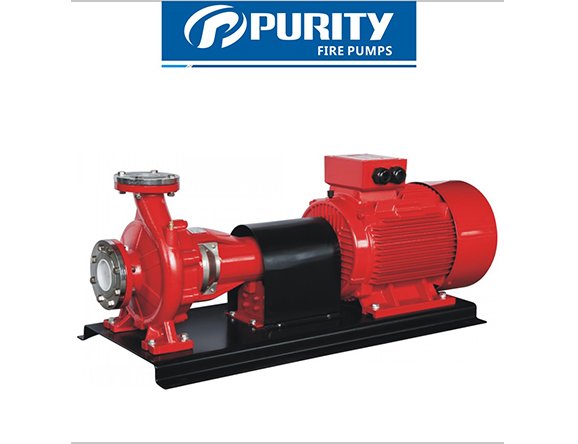 PSM
PSM
DESCRIPCIÓN TÉCNICA
· Nueva bomba centrífuga estándar EN733
· Diseño original por PURITY (patentado).
· Caja de bomba con revestimiento anticorrosivo.
· Impulsor en acero inoxidable AISI 304 o hierro fundido.
· Motor YE3 de alta eficiencia, con protección IP55 clase F
· Caja de bomba con recubrimiento anticorrosivo.
· Sello mecánico de resistencia al desgaste.
· Bombas de agua aprobadas por la CE
· Eje en acero inoxidable AISI 304 o en hierro galvanizado.


Preguntar
Product Description
---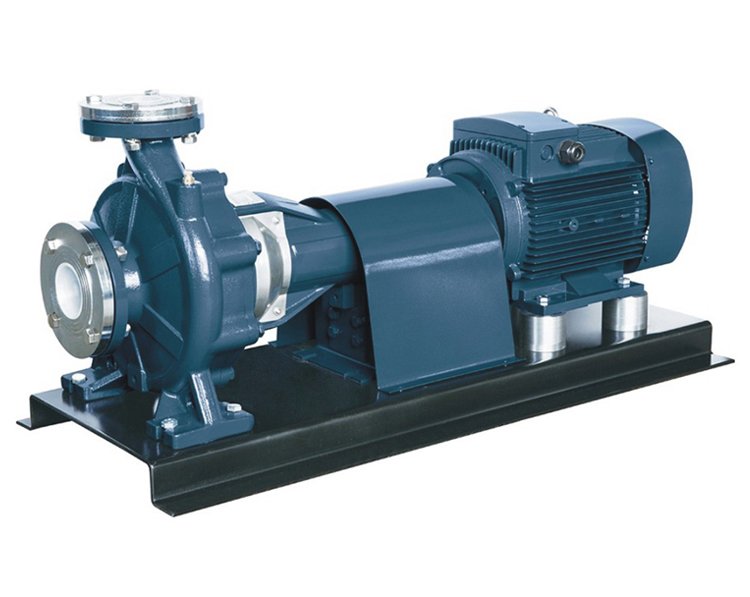 PSM(PS+YE3)
PS
TECHNICAL DESCRIPTION
New EN733 standard centrifugal pump
Original design by PURITY (patented)
Both square motor & round motor available
YE3 high efficient motor, with protection IP55 class F
Pump case with anti-corrosive coating
Impeller in stainless steel AISI 304 or cast iron
Shaft in stainless steel AISI 304 or galvanized iron
Galvanized counter flange with bolts, nuts and gaskets
Quality NSK bearing, wear resistance mechanical seal
APPLICATIONS
Suitable for use with clean water and liquids that are not chemically
aggressive towards the materials from which the pump is made.
The EN733 centrifugal pumps are recommended for use in water supply,
cleaning sets, pressure boosting, firefighting sets, irrigation, industrial
applications, water circulation in climatisation sets, agricultural.
USING LIMITS
Liquid temperature between -10℃ and +120℃
Ambient temperature up to +50℃
Max. working pressure 16 bar
Continuous service S1
PATENTS
Registered model PST
Registered Patent Design n°201530478502.0
TECHNICAL DATA / DATOS TÉCNICOS 50Hz n=2900 1/min
MODEL/MODELO

Power/Potencia

us

gpm

Q=DELIVERY / CAUDAL

DN

0

26

40

66

79

106

119

159

185

211

238

317

370

396

476

529

608

793

925

l/min

0

100

150

250

300

400

450

600

700

800

900

1200

1400

1500

1800

2000

2300

3000

3500

kw

hp

m³/h

0

6

9

15

18

24

27

36

42

48

54

72

84

90

108

120

138

180

210

mm

32-160/15

1.5

2

Head

H(m)

25.4

23.7

22.5

18.5

15.8

50x32

32-160/22

2.2

3

31

29.6

28.5

24.5

22

15

50x32

32-160/30

3

4

35

34.3

34

28

25.5

19

15

50x32

32-200/30

3

4

44.2

43

39.8

35.2

32.2

24.6

19.8

50x32

32-200/40

4

5.5

54.5

52

50

45.5

41.9

35

30.3

50x32

32-250/55

5.5

7.5

60

59.5

59

55

51

34.5

50x32

32-250/75

7.5

10

69.5

69

68.5

66

63

53

50x32

32-250/110

11

15

90

89.5

89

82

79

66

50x32

40-160/30

3

4

31.8

29.5

27.5

26.3

21.5

17.5

65x40

40-160/40

4

5.5

38

36

34

33

28.5

25

20.1

65x40

40-200/55

5.5

7.5

46

43.8

41.3

40.1

35

30

65x40

40-200/75

7.5

10

57

53.6

51.5

50

45

41

36.5

65x40

40-250/92

9.2

12.5

64

59

56.5

55

49.5

45

39.8

65x40

40-250/110

11

15

72

67.5

66

63.5

57.5

52.2

47

65x40

40-250/150

15

20

84.5

80

77.3

75.2

71

65

61

65x40

50-125/22

2.2

3

17

15.4

14

12.8

11.5

6.5

65x50

50-125/30

3

4

20

18.8

18

17

15.6

11

65x50

50-125/40

4

5.5

24

23.1

23

21.5

20.3

15.8

11.8

65x50

50-160/55

5.5

7.5

32

30.6

30

28

26.6

20.5

14.8

65x50

50-160/75

7.5

10

40

38

37

36

34.4

29

24

21

65x50

50-200/92

9.2

12.5

50.5

46.8

45

43

40.9

32.5

26.7

65x50

50-200/110

11

15

57.5

53.5

52

50

47.5

40

34

29

65x50

50-200/150

15

20

62

58

56.5

54.5

52

44.5

39

35.5

65x50

50-250/150

15

20

68.5

64

63

61.5

59

50

41

65x50

50-250/185

18.5

25

79

75.8

74.8

74

71.5

63.5

55.5

47

65x50

50-250/220

22

30

89.5

86

85.3

84

81.5

73.5

65.5

57

65x50

65-125/40

4

5.5

19

17.3

16.8

14.5

13

11.8

80x65

65-125/55

5.5

7.5

23

21.3

20.9

19

17.5

16.7

13.7

80x65

65-125/75

7.5

10

27

26

25.6

24.5

23

22.5

20

18

80x65

65-160/92

9.2

12.5

33

31.5

30

28

27.1

24

21.5

80x65

65-160/110

11

15

36

34.5

33

31.5

30.8

28

25.5

80x65

65-160/150

15

20

42

41

40

38.5

37.8

35

33

29.5

80x65

65-200/150

15

20

45

45.5

43

41

40.2

36.5

34

80x65

65-200/185

18.5

25

52

52.3

51

49

48.2

44.5

42

80x65

65-200/220

22

30

59

59.5

58

56

55

52

49.5

44.5

80x65

65-250/220

22

30

64.8

64.7

62

60

58.5

53

50

80x65

65-250/300

30

40

80

79.8

77.5

75.5

74.5

70

66

58

80x65

65-250/370

37

50

92

90.5

88.5

87

85

80.5

78

68

80x65

65-315/370

37

50

102

99.2

97

95

94.5

92.4

90

83

80x65

65-315/450

45

60

112

109.2

107.7

105.8

104.5

102.5

100

93

66

80x65

65-315/550

55

75

122

119.2

117.4

115.7

114.5

112.5

110

103

76

80x65

65-315/750

75

100

141

139.8

137.3

135.6

134.5

132.5

130

122

96

65.5

80x65

80-125/40

4

5.5

17

16.5

15.9

14.3

13.5

11.6

10

7.5

100x80

80-125/55

5.5

7.5

21

20.5

20

19

18

16.5

15

12.5

9.5

100x80

80-125/75

7.5

10

26

25

25

24.5

23.8

22.5

21.5

19.5

16.5

100x80
TECHNICAL DATA / DATOS TÉCNICOS 50Hz n=2900 1/min
MODEL/MODELO

Power/Potencia

us

gpm

Q=DELIVERY / CAUDAL

DN

0

264

396

529

634

793

881

925

969

1057

1233

1322

1586

1762

2203

2643

3524

4405

l/min

0

1000

1500

2000

2400

3000

3333

3500

3666

4000

4666

5000

6000

6666

8333

10000

13333

16666

kw

hp

m³/h

0

60

90

120

144

180

200

210

220

240

280

300

360

400

500

600

800

1000

mm

80-160/110

11

15

Head

H(m)

27

27

27.3

24.5

21.1

16

100x80

80-160/150

15

20

32.8

32.6

32.5

30.2

27

22.1

18.5

16.7

100x80

80-160/185

18.5

25

39

38.5

38

36.7

33.6

28.8

25.3

23.5

100x80

80-160/220

22

30

44

43.5

43

41.7

38.6

33.8

30.3

28.5

100x80

80-200/220

22

30

48

47.7

47.5

43.5

39.2

32.5

27.2

24.5

100x80

80-200/300

30

40

60

59.7

59.5

57

53.1

47

42.7

40.5

100x80

80-250/370

37

50

71.5

70.9

70.5

65.5

59.3

51

43.2

38.5

100x80

80-250/450

45

60

88

86.7

86

83.6

78.5

70.5

60

51

100x80

80-250/550

55

75

94.5

94.5

94.5

91.8

87

79.5

72.1

68.3

100x80

80-315/450

45

60

85

84

82.6

82

78

68.3

61

56

100x80

80-315/550

55

75

98

97

95.6

95

91

81.3

74

69

100x80

80-315/750

75

100

124

123

121.6

121

117

107.3

100

95

90

80.8

100x80

80-315/900

90

125

144

143

141.6

141

137

127.3

120

115

110

100.8

100x80

100-160/150

15

20

35

33.5

32.5

30

27.8

24.5

21.5

20

18.3

15

125x100

100-160/185

18.5

25

38.5

37.5

36.5

34.3

32.2

29

25.7

24

22

18

125x100

100-160/220

22

30

43

41

40

37.6

35.2

31.5

28.5

27

25.3

22

125x100

100-200/220

22

30

38.5

36.7

35.7

33.8

31.7

28.5

26.8

26

25

22.9

16.3

13

125x100

100-200/300

30

40

44.5

42.5

42

40.2

38.8

36.7

34.2

33

31.7

29

21.7

18

125x100

100-200/370

37

50

55

53

51

50.6

49.2

47

45

44

42.8

40.5

32.8

29

125x100

100-250/450

45

60

65

65

64

63

61

58

56

55

53.3

50

39

33.5

125x100

100-250/550

55

75

77

76

75.5

75

73.8

72

71.7

71.5

70.7

69

62.3

59

125x100

100-250/750

75

100

91

91

90.5

89.7

88

85.5

84

83.3

81.5

78

71.7

68.5

48

125x100

100-315/550

55

75

80

79

77.4

75

74

73.5

73

71.3

68

66

60

125x100

100-315/750

75

100

100

99

97.4

95

94

93.5

93

91.3

88

86

80

125x100

100-315/900

90

125

118

116.5

114.7

112

111

110.8

110.5

108.7

106

104

98

125x100

100-315/1100

110

150

138

136.5

134.7

132

131

130.8

130.5

128.7

126

124

118

125x100

125-200/450

45

60

39.8

39.3

39.2

39

38.9

38.9

38.8

37.5

35

34

28.6

25

150x125

125-200/550

55

75

49.8

49.3

49.2

49

48.9

48.9

48.8

47.5

45

44

38.6

35

150x125

125-200/750

75

100

60.8

60.3

60.2

60

59.9

59.9

59.8

58.5

56

55

49.6

46

150x125

125-250/550

55

75

70

67

65

64

63

62

61

59.5

57

56

53

150x125

125-250/750

75

100

80

77

75

74

73

72

71

69.8

67.1

66.2

63

58.5

150x125

125-250/900

90

125

87

84

82

81

80

79

78

77

74.5

73.5

70.2

65.7

150x125

125-250/1100

110

150

97

94

92

91

90

89

88

87

84.6

83.9

80.4

76

150x125

125-315/900

90

125

89

87

86

85

83.7

81.5

81

77

74

61

150x125

125-315/1100

110

150

103

101

100

99

97.8

95.5

95

91.5

88.2

75.6

150x125

125-315/1320

132

180

118

116

115

114

112.5

110.5

110.3

106.5

103.2

91

150x125

125-315/1600

160

220

138

136.8

135.9

135

133.7

131.5

131

127.5

124.2

112

150x125

150-200/750

75

100

50

48

47.9

47.6

47.2

46.7

46.4

40.6

36.8

25.2

200x150

150-200/900

90

125

56

54

53.9

53.6

53.2

52.7

52.4

48

42.8

31.2

200x150

150-200/1100

110

150

65.2

62

61.7

61.2

60.8

59.8

59.2

57.2

54

46

200x150

150-250/1100

110

150

67

64.2

62

60.6

55.8

49.8

33.8

200x150

150-250/1320

132

180

80.2

78.2

76.3

75

70.6

65

50.2

29.8

200x150

150-250/1600

160

220

90

88.4

87

86

82

77.2

62.4

42

200x150

150-315/1600

160

220

92

90

88.3

87.2

82.8

76.8

60.4

200x150

150-315/2000

200

270

111

110.6

108.7

107.4

103.4

98.2

83.4

62.2

200x150

150-315/2500

250

340

135

135.4

133.7

132.6

128.6

123.8

110.2

91

200x150

TECHNICAL DATA / DATOS TÉCNICOS 50Hz n=1450 1/min
MODEL/MODELO

Power/Potencia

us

gpm

Q=DELIVERY / CAUDAL

DN

0

106

119

132

159

185

198

220

264

317

370

396

423

476

617

661

881

1101

l/min

0

400

450

500

600

700

750

833

1000

1200

1400

1500

1600

1800

2333

2500

3333

4166

kw

hp

m³/h

0

24

27

30

36

42

45

50

60

72

84

90

96

108

140

150

200

250

mm

65-160/11

1.1

1.5

Head

H(m)

8

7.5

7.4

7.3

7

6.6

6.3

5.8

4.8

3.4

80x65

65-160/15

1.5

2

9

8.5

8.4

8.3

8

7.6

7.4

6.9

6

4.6

80x65

65-160/22

2.2

3

10.3

9.9

9.9

9.8

9.5

9.2

9

8.6

7.8

6.5

5

80x65

65-200/15

1.5

2

10

9.6

9.1

8.5

8.2

7.6

6.4

4.6

80x65

65-200/22

2.2

3

12.4

12.2

11.8

11.3

11

10.4

9.3

7.6

80x65

65-200/30

3

4

14.4

14.3

13.8

13.4

13.1

12.5

11.3

9.6

7.5

80x65

65-250/30

3

4

15.4

14.6

13.9

13.1

12.6

11.6

9.7

6.7

80x65

65-250/40

4

5.5

19

18.3

17.8

17.2

16.9

16.1

14.4

11.7

80x65

65-250/55

5.5

7.5

22.3

21.3

20.9

20.3

19.9

19.2

17.7

15.1

12

80x65

65-315/40

4

5.5

18.6

17.9

17.3

16.7

16.2

15.2

13.3

80x65

65-315/55

5.5

7.5

22.1

21.2

20.6

20.2

19.2

17.3

14

80x65

65-315/75

7.5

10

26.5

25.6

25.2

24.9

24.3

23

20.8

17.6

80x65

65-315/110

11

15

34.8

34.2

33.9

33.7

33.2

32.1

30.2

27.4

25.6

23.7

18.7

80x65

80-160/15

1.5

2

7.2

7.1

6.9

6.4

5.5

4.6

4.1

3.5

100x80

80-160/22

2.2

3

8.5

8.6

8.4

8

7.4

6.6

6.2

5.7

5

100x80

80-200/30

3

4

11.2

11

10.7

10.1

9.2

8

7.3

6.6

100x80

80-200/40

4

5.5

13.8

13.8

13.6

13.3

12.4

11.3

10.7

10

9

100x80

80-250/40

4

5.5

16.5

16

15.6

14.8

13.2

11.4

10.2

9

100x80

80-250/55

5.5

7.5

19.8

19.5

19.1

18.4

17.2

15.5

14.5

13.5

11.1

100x80

80-250/75

7.5

10

23.6

23.5

23.2

22.5

21.3

19.9

19

18.1

16

100x80

80-250/110

11

15

27.6

27.5

27.2

26.5

25.3

23.9

23

22.1

20

15

100x80

80-315/55

5.5

7.5

19.7

19.1

18.8

18.1

16.8

15

13.9

12.8

10.1

100x80

80-315/75

7.5

10

24.6

23.9

23.6

23

21.9

20.4

19.5

18.6

16.3

100x80

80-315/110

11

15

29.9

29.4

29.2

28.8

28.1

27

26.3

25.5

23.6

16.5

13.5

100x80

80-315/150

15

20

36.8

36.4

36.1

35.6

34.7

33.6

33

32.4

30.9

25.3

23

100x80

80-400/185

18.5

25

40.3

39.7

39.5

39.1

38.4

37.3

36.6

35.9

34.1

27.3

24.5

100x80

80-400/220

22

30

45.1

44.6

44.5

44.2

43.6

42.6

42

41.4

39.8

33.4

30.7

100x80

80-400/300

30

40

55.1

54.7

54.6

54.4

54

53.3

52.8

52.2

50.9

45.4

43.2

100x80

100-160/22

2.2

3

5.9

5.8

5.7

5.5

5.3

5

4.9

4.6

4.3

125x100

100-160/30

3

4

8.2

8.1

8

7.9

7.6

7.3

7.2

6.9

6.5

5.1

125x100

100-160/40

4

5.5

10

10

9.9

9.7

9.4

9.1

9

8.7

8.3

6.9

6.3

125x100

100-200/40

4

5.5

11.8

11.7

11.6

11.4

11

10.5

10.3

9.7

9.1

6.8

5.9

125x100

100-200/55

5.5

7.5

14.8

14.7

14.7

14.5

14.2

13.9

13.8

13.5

13

11.1

10.3

125x100

100-250/55

5.5

7.5

15.9

15.8

15.7

15.5

14.9

14.4

14.1

13.4

12.5

9.2

7.9

125x100

100-250/75

7.5

10

19.5

19.5

19.4

19.2

18.8

18.3

18.1

17.6

16.9

14

12.7

125x100

100-250/110

11

15

24.3

24.3

24.2

24.1

23.7

23.3

23.1

22.7

22.1

19.7

18.6

11.4

125x100

100-250/150

15

20

27.8

27.8

27.7

27.6

27.2

26.8

26.6

26.2

25.6

23.2

22.1

14.9

125x100

100-315/150

15

20

29.9

29.7

29.5

29.1

28.8

28.6

28.1

27.5

25

24

16.8

125x100

100-315/185

18.5

25

35

34.4

34.2

33.8

33.5

33.3

32.8

32.2

30

29

22.4

125x100

100-315/220

22

30

37

36.8

36.7

36.4

36.1

35.9

35.5

35.1

33.2

32.4

26.6

125x100

100-315/300

30

40

42

41.8

41.7

41.4

41.1

40.9

40.5

40.1

38.2

37.4

31.6

125x100

100-400/300

30

40

46.4

46

46

46

46

45

44

42

40

29.6

125x100

100-400/370

37

50

51.8

51.3

51.2

51.1

51

50.5

49.5

47.5

46

37.3

125x100

100-400/450

45

60

57.1

56.7

56.4

56.1

56

56

55

53

52

45

32.1

125x100

TECHNICAL DATA / DATOS TÉCNICOS 50Hz n=1450 1/min
MODEL/MODELO

Power/Potencia

us

gpm

Q=DELIVERY / CAUDAL

DN

0

132

154

176

220

264

396

441

485

617

661

881

1101

1322

1762

2203

2643

l/min

0

500

583

667

833

1000

1500

1667

1833

2333

2500

3333

4167

5000

6667

8333

10000

kw

hp

m³/h

0

30

35

40

50

60

90

100

110

140

150

200

250

300

400

500

600

mm

125-200/55

5.5

7.5

Head

H(m)

11.4

11.1

11.1

11

10.9

10.8

10.2

10

9.7

8.9

8.6

6.9

150x125

125-200/75

7.5

10

14.1

13.9

13.8

13.8

13.7

13.6

13.1

12.9

12.7

11.9

11.6

9.6

150x125

125-200/110

11

15

18.1

17.9

17.8

17.8

17.7

17.6

17.1

16.9

16.7

15.9

15.6

13.6

9.8

150x125

125-250/75

7.5

10

15.4

15.3

15

14.8

14.6

13.6

13.1

150x125

125-250/110

11

15

19.4

19.3

19.1

19

18.9

18.1

17.8

15.3

11.7

150x125

125-250/150

15

20

23.2

23.3

23.1

23

22.9

22

22

19.8

16.5

12.3

150x125

125-250/185

18.5

25

25.6

25.5

25.5

25.4

25.3

24.9

24.7

23

20.3

16.5

150x125

125-315/185

18.5

25

27.3

26.9

26.7

25.9

25.6

23.3

19.7

14.9

150x125

125-315/220

22

30

30

29.7

29.6

28.9

28.6

26.5

23.2

18.4

150x125

125-315/300

30

40

35.6

35.4

35.3

34.8

34.6

32.9

30.1

26.1

150x125

125-315/370

37

50

38.2

38

37.9

37.4

37.2

35.7

33.1

29.4

17.8

150x125

125-400/220

22

30

33.4

32.8

32.5

32.1

30.5

29.7

24.7

17.3

150x125

125-400/300

30

40

41

41

40.5

40.3

39.2

38.6

34.4

27.5

18.3

150x125

125-400/370

37

50

46.2

46

45.7

45.5

44.6

44.2

40.7

34.8

26.5

150x125

125-400/450

45

60

51.4

51

50.9

50.8

50.1

49.8

47

42.2

34.8

150x125

125-400/550

55

75

56.5

56.3

56.3

56.2

55.9

55.7

53.8

50.3

44.7

26.7

150x125

150-200/110

11

15

14

13.5

13.4

13.3

13.1

12.9

11.7

7.8

200x150

150-200/150

15

20

16.3

15.5

15.3

15.2

14.8

14.3

13.5

11.1

200x150

150-200/185

18.5

25

18.3

17.5

17.3

17.2

16.8

16.3

15.5

13.1

10

200x150

150-250/150

15

20

17.5

16.8

15.9

14.7

13.2

9.2

200x150

150-250/185

18.5

25

21.3

20.8

20

18.9

17.5

13.8

8.7

200x150

150-250/220

22

30

24

23.6

23

22

20.8

17.1

12

200x150

150-250/300

30

40

25.5

25

24.5

23.5

22

18.8

13.8

200x150

150-315/300

30

40

30.2

29.7

29

27.9

26.4

22.3

200x150

150-315/370

37

50

33.6

33.5

32.7

31.7

30.4

26.7

21.4

200x150

150-315/450

45

60

37.7

37.6

36.9

35.9

34.7

31.3

26.5

200x150

150-315/550

55

75

40

40

39.3

38.4

37.2

33.9

29.4

200x150

150-315/750

75

100

45

45

44.3

43.4

42.2

38.9

34.4

27

200x150

150-400/550

55

75

48.2

47.7

48

46

45

42

36.8

29.2

200x150

150-400/750

75

100

55.4

55

55

54

53

51

47

41

32.2

200x150

150-400/900

90

125

59.5

59

59

58

57

56

52

46

37.7

200x150

150-400/1100

110

150

65.5

65

65

64

63

62

58

52

43.7

200x150

TECHNICAL DATA / DATOS TÉCNICOS 50Hz n=1450 1/min
MODEL/MODELO

Power/Potencia

us gpm

Q=DELIVERY / CAUDAL

DN

0

604

991

1374

1762

2145

2533

2916

3304

3687

4075

4564

5075

5586

l/min

0

2283

3750

5200

6667

8117

9583

11033

12500

13950

15417

17267

19200

21133

kw

hp

m³/h

0

137

225

312

400

487

575

662

750

837

925

1036

1152

1268

mm

200-250/185

18.5

25

Head

H(m)

15.7

15.3

14.8

13.7

12.2

10.6

8.9

6.8

250x200

200-250/220

22

30

18.5

17.2

16.2

14.8

13.1

11.1

8.7

250x200

200-250/300

30

40

23.1

21.5

20.5

19.4

17.9

16

13.6

10.8

250x200

200-315/550

55

75

31.1

30.2

29.8

29.1

27.9

25.8

23

19.2

14.8

250x200

200-315/750

75

100

35.1

34.3

34

33.3

32

29.9

27.1

23.4

19.1

250x200

200-315/900

90

125

42.1

41.3

41

40.3

39

36.9

34.1

30.4

26.1

250x200

200-400/750

75

100

41

40.6

40.3

39.4

37.7

35

31.3

26.5

250x200

200-400/900

90

125

46.5

46

45.7

44.9

43.4

41.1

37.7

33.3

27.9

250x200

200-400/1100

110

150

52.4

52.2

51.9

51.2

50

48

45.1

41.2

36.2

250x200

200-400/1320

132

180

60.1

59.8

59.6

59

57.9

56.1

53.5

50

45.4

39.6

250x200

250-315/550

55

75

26.1

24.9

24.5

24.1

23.6

22.8

21.6

19.9

18

14.5

300x250

250-315/750

75

100

35.4

35.2

34.7

33.8

32.5

30.4

28

25

21.8

16.4

300x250

250-315/900

90

125

39.8

39.8

39.5

38.8

37.9

36

33.9

31

27.9

22.5

300x250

250-400/1100

110

150

45.1

45

44.9

44.5

43.8

42.3

40.5

37.9

35.1

30

23.9

300x250

250-400/1320

132

180

50.8

50.6

50.5

50.2

49.7

48.4

46.8

44.5

42

37.3

31.5

300x250

250-400/1600

160

220

56.9

56.4

56.3

56

55.6

54.5

53.1

51.1

48.9

44.7

39.4

33

300x250

YE3
TECHNICAL DATA
MODEL

Power

rpm

η%

η%

at 75%

η%

at 50%

cosɸ

A

Nm

Tmax/Tn

Ts/Tn

Is/n

kg

kw

hp

380V

400V

415V

YE3-801-2

0.75

1

2880

80.7

80.7

79.1

0.82

1.72

1.64

1.58

2.49

2.3

2.3

7.0

18.1

YE3-802-2

1.1

1.5

2880

82.7

82.7

81.0

0.83

2.43

2.31

2.23

3.65

2.2

2.3

7.3

19.5

YE3-90S-2

1.5

2

2895

84.2

84.2

82.5

0.84

3.22

3.06

2.95

4.95

2.2

2.3

7.6

23.3

YE3-90L-2

2.2

3

2895

85.9

85.9

84.2

0.85

4.58

4.35

4.19

7.26

2.2

2.3

7.6

27.1

YE3-100L-2

3

4

2895

87.1

87.1

85.4

0.87

6.02

5.71

5.51

9.90

2.2

2.3

7.8

38.8

YE3-112M-2

4

5.5

2905

88.1

88.1

86.3

0.88

7.84

7.45

7.18

13.1

2.2

2.3

8.3

48.3

YE3-132S1-2

5.5

7.5

2930

89.2

89.2

87.4

0.88

10.6

10.1

9.75

17.9

2.0